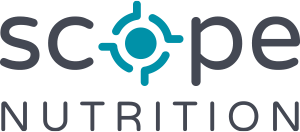 DELICIOUS FOODS TO ENJOY IN ISOLATION
APPLES 🍏🍎🍏
Apples are a delicious and popular fruit eaten fresh or in salads. They can be baked in pies, crumbles, sauces and feature as a delicious addition to cakes and muffins.
They are a great nutritious and portable snack. They contain fibre that feeds good bacteria in your gut. They also contain vitamin C, potassium and polyphenols which may have numerous health benefits.
AVOCADO 🥑🥑🥑
Avocados are a fruit, likely originating in Mexico. We can enjoy their lovely creamy texture and taste… just eat them in moderation. Avocados contain
• Powerful antioxidants
• Vitamins such as C, E, K and B vitamins like B5, B6 and folic acid
• Anti-inflammatory and cholesterol reducing phytosterols
• Valuable minerals like manganese, copper, magnesium and potassium
• Beneficial levels of dietary fibre.
They can be an enjoyable ingredient for any meal. See the link below for more fast facts
https://daa.asn.au/…/food-an…/fast-facts-all-about-avocados/
For some delicious recipes containing apples and avocados, check out the live lighter website
https://livelighter.com.au/Recipe