SPRING SPECIAL – BUY 2 CONSULTATIONS AND RECEIVE A 3RD FOR FREE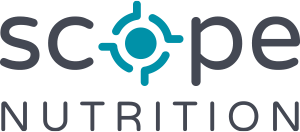 Dietitians Jo Oddo and Loretta Byrd focus on sports nutrition, weight management, personal training and nutrition for those with diabetes, cardiovascular issues and gut issues or intolerances.
Meet the Team

Perth Dietitians for Healthier Living
Achieve Your Goals at Scope Nutrition
With evidence-based dietetic advice, they assist clients to reach their health goals and targets whether the concern is health or fitness. Our effective changes focus on what's right for you in achieving your desired outcomes, considering your preferences and making sustainable recommendations.
Our Services
Time after time, we have had the privilege of seeing the tremendous difference expert nutritional advice can make in people's lives. Jo and Loretta have completed extensive training to offer their clients the best solutions for their individual situation.




Gut Issues & Food Intolerances
No matter what your concern may be, we can evaluate your needs and make a plan for you to get better. We'll work with you to make incorporating healthy eating into your life simple and easy to follow, with advice that can be immediately implemented into your lifestyle.
Your treatment plan is created in consultation with you, ensuring a partnership that makes for successful results. Your needs may be suited more to Jo or Loretta, and in some cases, you may see both of them.
Corporate & Mine Site Nutrition
Our nutrition solutions include corporate and mine site visits. The success of any business depends on employees who are healthy and happy. We provide seminars, consultations and demonstrations on a variety of topics and can personalise them to your business. We've visited WA minesites and corporate workplaces and can help employers, employees and contractors with our health programs.
Make an appointment today
Visit us at 405 Oxford St, Mt Hawthorn, WA 6016
Scope Nutrition
405 Oxford St, Mount Hawthorn WA 6016, Australia
Accredited Practicising Dietitians in Mount Hawthorn, Perth WA | Scope Nutrition